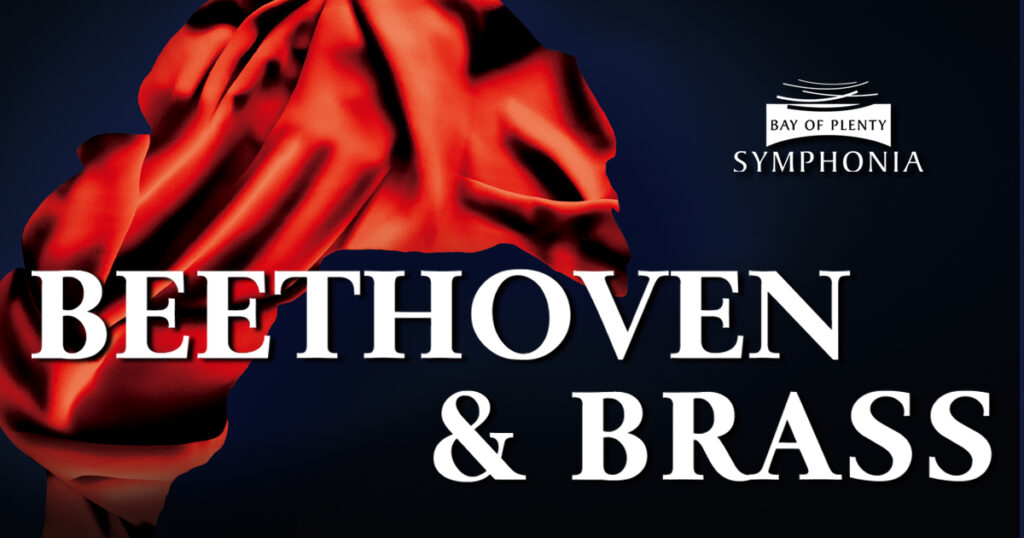 At Holy Trinity Church, Tauranga
A diverse and dynamic programme, with Launy Grøndahl's Trombone Concerto being rescheduled from 2020 when the performance was cancelled as a result of Covid-19.
Conductor: Justus Rozemond
Trombone Soloist: Joe Thomas
Programme
Mendelssohn – Overture The Fair Melusine
Grøndahl – Trombone Concerto
Beethoven – Symphony No.3 'Eroica'
Review
By Mal Brady
Beethoven and Brass
Saturday 19 June 2021 at Holy Trinity Church
Tauranga was treated to a wonderful programme of orchestral music by the Bay of Plenty Symphonia. From the opening bars it was clear we were in good hands as the Bay of Plenty Symphonia captured the essence of Mendelssohn's Overture well. The piece was controlled and the melodic interplay between the instrument groups dynamic and engaging.
Grøndahl's Concerto for Trombone was next, performed by Tauranga player Joe Thomas.
Thomas demonstrated mastery and control of the trombone, with exceptional phrasing, tone and intonation. His control of sustained high notes and difficult passages showed us all why he is one of the top trombone players in NZ. The addition of the piano in the orchestration added interesting timbre combinations. The 2ndmovement was a particular highlight with some sonorous and rich string playing conversing with lyrical phrases from the soloist.
This three-movement work is challenging and dramatic and was loved by the audience.
Beethoven's 'Eroica' Symphony seemed a perfect complement to the other pieces with the first familiar theme introduced by the Cellos, setting the scene for a wonderful symphony. The Scherzo third movement was a highlight with the allegro vivace a contrast to the sombre and thoughtful 2ndmovement. Style and energy in the strings and horns, precise rhythmic and dynamic control on timpani and lovely oboe solos.
The audience thoroughly enjoyed the entire concert and the maturity of sound ably led by concertmaster Rebecca Beetz and conductor Justus Rozemond.
We are all looking forward to the next concert!
Mal Brady