Bay of Plenty Symphonia is a community orchestra based in Tauranga, made up of enthusiastic amateur musicians of all ages from around the Bay of Plenty.
The orchestra performs four main concert series each year: usually two classical, one lighter classical, and one particularly supporting youth endeavours and education. Although most of our concerts are in Tauranga we also perform in other parts of the Bay and we have an established and loyal audience from various parts of the region. Read numerous positive reviews of our concerts in Past Events.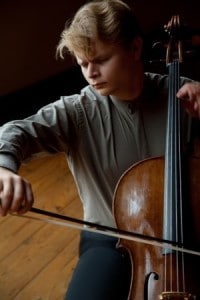 In 2022, visiting Russian cellist Lev Sivkov will be our soloist in Kabalevsky's Concerto No.1. Read more about our 2022 concert programme here.
If you'd like us to email you about coming events, contact us at bopssecretary@gmail.com
All donations gratefully received at: Bay of Plenty Symphonia, PO Box 14073, Tauranga.
Many thanks to our major supporters: