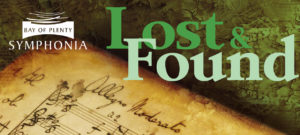 At Baycourt, Tauranga
Bay of Plenty Symphonia was joined by Scholars Pro Musica in a programme centred on the Holst manuscripts that were found in our library in 2017. The concert featured English orchestral and choral music of the late 19th and early 20th century. Dr Bronya Dean gave a preconcert talk about the find and the original manuscripts were on display.  The manuscripts will now be donated to the Holst Birthplace Museum in Cheltenham, England.
Conducted by Justus Rozemond and Chalium Poppy.
CLICK HERE to view/listen to two live recordings of these works from this concert on 15 April 2018.
Programme
Holst: Folk Songs from Somerset, Two Songs without Words, Ode on a Grecian Urn
Delius: On hearing the First Cuckoo in Spring, Summer Night on the River
Parry: Blest Pair of Sirens
Elgar:  Spanish Serenade
A capella: Elgar's Lux Aeterna (Nimrod) and songs by Vaughan Williams and others.
Review in the Bay of Plenty Times, 19 April 2018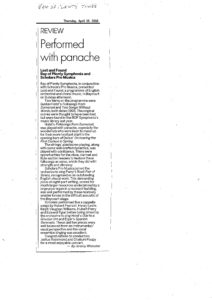 Click here to view the review as pdf