Guest conductor: David Squire
Saturday 14th September, 7 pm:  John Paul College, ROTORUA
Sunday 15th September, 2 pm:   Great Lakes Centre, TAUPO
Saturday 21st September, 5 pm:  War Memorial Hall, THAMES
Sunday 22nd September, 2 pm:  St Paul's Collegiate School Chapel, HAMILTON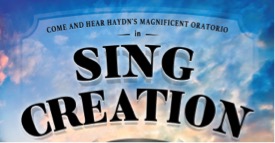 In a travelling series of 4 concerts, under the auspices of the New Zealand Choral Federation, we accompany massed choirs from Bay of Plenty and Waikato in Haydn's inspiring oratorio. 'The Creation' depicts and celebrates the creation of the world as described in the book of Genesis, with musical representations of the preceding chaos, various animals and Adam and Eve in the garden of Eden, among many others.
Conductor: David Squire
David Squire is Music Director of the award-winning New Zealand Youth Choir. Founding member and Chair of the New Zealand Association of Choral Directors, he is also a board member of the New Zealand Choral Federation. His Master of Music degree was gained in choral conducting and he has taught music in secondary schools for almost 30 years, directing choirs, orchestras and bands, including many groups that have won local, national and international awards. In March 2011 he was awarded a New Zealander of the Year Local Heroes Medal for services to music education.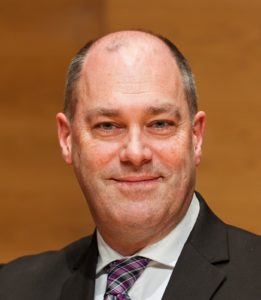 Soloists
Andrew Grenon (tenor), Elizabeth Mandeno (soprano) and James Harrison (baritone) are taking on the demanding roles of the soloists. All three have studied and performed extensively overseas before returning to New Zealand and now are in demand throughout the country on the operatic stage and in other performances.
Andrew Grenon (tenor)

Elizabeth Mandeno (soprano)

James Harrison (baritone)
Completing the music team are our Bay of Plenty Symphonia Music Director Justus Rozemond (rehearsal conductor), Peter Watts (continuo harpsichord) and Martin Griffiths (continuo cello).
Tickets
Adults $15, school age FREE.
Tickets available at the door and:
Rotorua: City Books and More, Tutanekai St
Taupo: Paper Plus, Heuheu St
Thames: Carsons Bookshop, Pollen St
Hamilton: Shearer's Music Shop, Anglesea St