Conducted by Justus Rozemond
Sunday, 30th June, 2019; 3.30pm, Baycourt Addison Theatre, Tauranga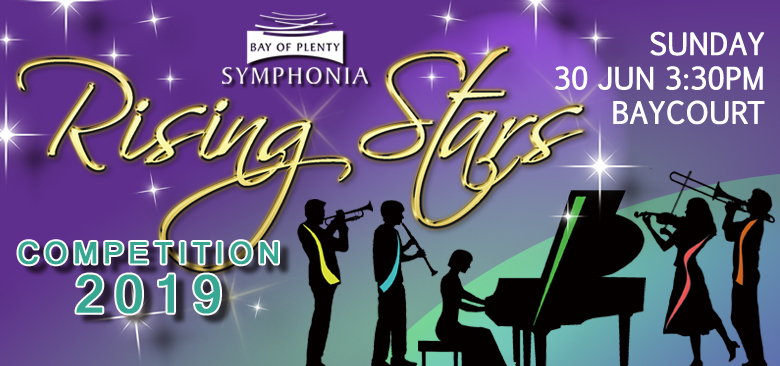 The finals concert of our 6th biennial Concerto competition for 12-18 year old musicians from around the Bay of Plenty. A panel of prestigious judges headed by well known conductor and musicologist Peter Walls will select the winner on the night.
Programme
Finalists will perform a movement from a concerto of their choice accompanied by the Symphonia.
The finalists and their chosen pieces are (in alphabetical order)
Hayden Butt (Bethlehem College) – Weber Clarinet Concerto No 2
Huang Yu Li (Tauranga Girls College) – Mozart Piano Concerto No 9
James Robinson (Tauranga Boys College) – Arutiunian Trumpet Concerto
Leo Read (Taneatua, home schooled) – David Trombone Concertino
Rosa Hook (John Paul College, Rotorua) – Mendelssohn Violin Concerto
Sumin Sarah Lee (Tauranga Girls College) – Mozart Violin Concerto No 3
During the judges' deliberations the orchestra will play Janáček's Adagio for Orchestra. Prizes will be presented by His Worship the Mayor of Tauranga, Greg Brownless
Tickets
On sale soon!
Supporters