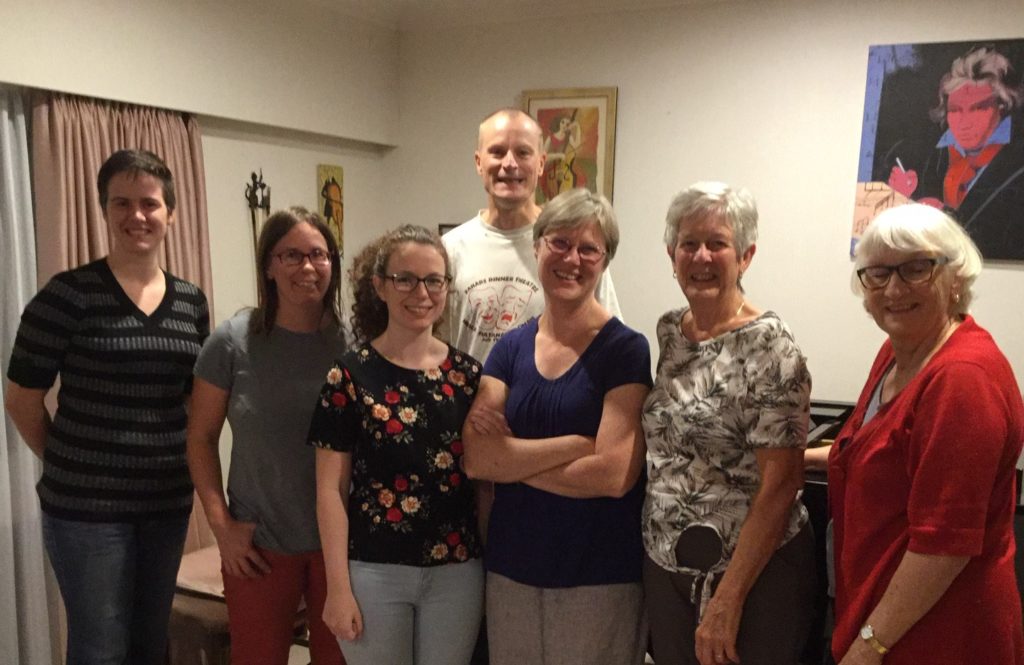 Elected members 2019
President:

Anne Jaquiery. Anne plays viola and sometimes violin. In her day job, she works as a paediatrician and researcher.

Secretary:

Maggie Gething. A retired veterinarian, Maggie plays oboe and cor anglais.

Treasurer: 

Pat Macdonald. Pat is a retired piano teacher and plays cello in the orchestra.

Committee members:


Rebecka Beetz (Violin and Concertmaster). Rebecka enjoys getting a break from work as a translator and being a Mum, by playing violin in the orchestra. 
Rebecca Whalley (Violin).
Wendy King (Trombone). Wendy is a writer originally from Florida, who enjoys playing trombone with several community music groups.
Ex officio
Music director: Justus Rozemond