Triumph and Tribulation concert postponed due to Covid 19
SEE LATEST NEWS UPDATE REGARDING THIS CONCERT HERE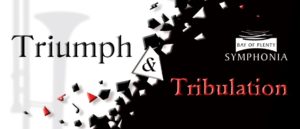 Guest conductor – Timothy Carpenter
Trombone soloist – Joe Thomas
Saturday, 15 August 2020, 2.30pm; Holy Trinity Church, Devonport Road, Tauranga
With our winter concert, we are on track to triumph over all the difficulties of Covid-19. While Justus takes a well-deserved break from conducting, two other wonderful musicians join us, along with special guest performers, the young players of Youth Philharmonic Tauranga.
Our guest conductor
Timothy Carpenter is a New Zealand born conductor, organist, cellist, musical director and singer. He has just completed his Masters of music specialising in conducting and is emerging as one of New Zealand's most active and promising young conductors, having worked with several amateur and professional ensembles in New Zealand and overseas.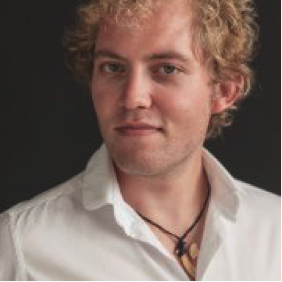 Our soloist
Since graduating from the NZ School of Music with a performance degree, Joe Thomas has worked professionally throughout New Zealand as a freelance trombonist in numerous orchestras and bands, as well as in the New Zealand Army Band. Passionate about music education, Joe is currently an Itinerant Music Teacher and brass band coach in the WBOP. He has performed as a soloist with many of NZ's top brass bands.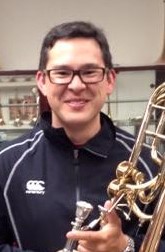 Programme
Kenneth Young – Douce Tristesse
Grøndahl – Trombone Concerto
Sibelius – Kuolema Suite: Valse Triste, Scene with Cranes, Canzonetta, Valse Romantique
Poulenc – Sinfonietta
Includes a special performance by YPT
Tickets
No ticket charge. Whatever you can afford as a donation will be very much appreciated.
Supporters
Grateful thanks to our major supporters