Conducted by Bay of Plenty Symphonia's MD Justus Rozemond, and his counterpart from the Taranaki Symphony Orchestra, Adam Jasinski. Featuring piano soloist Flavio Villani.
Sunday 26th November, 2 pm at Baycourt, Tauranga.
Also on Saturday 18th November in New Plymouth.
Duration 2 hours approx.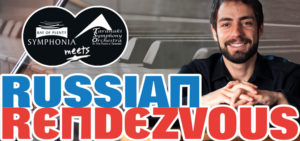 We join forces with the Taranaki Symphony Orchestra for a grand all-Russian programme. Together the two community orchestras will be capable of playing some of the most magnificent music in the repertoire – which would be beyond the resources of each orchestra playing alone. With works showcasing large string sections, triple woodwind and multiple brass and percussion, this 'rendezvous' will be a rare chance for our audiences to hear some great Russian masterpieces.
Flavio Villani
Tchaikovsky's beloved first piano concerto will feature Italian soloist Flavio Villani. Flavio is currently based in Auckland where he is Artistic Director of the St Heliers Music Centre.  He has performed widely as a soloist and in chamber groups in New Zealand and Europe. Flavio is well-known to many music lovers through the 2015 documentary Crossing Rachmaninoff, which has screened on Air New Zealand flights and at many film festivals around the country. The film will be shown in Tauranga on 1st of November (see http://www.nzfilmsociety.org.nz/crossing-rachmaninoff.html ).
Programme
Prokofiev: The Birth of Kije
Tchaikovsky: Piano Concerto no. 1
Rachmaninov: Symphony no. 2
Tickets
Ticket sales open for the general public on 26th October.
All tickets $10 via www.ticketek.co.nz ; phone 0800 842 538; or at Baycourt Box Office.
Service fees will apply. Save costs by buying on line in bulk or at the box office!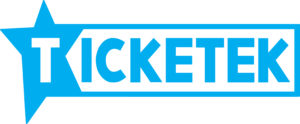 Priority booking is currently available via www.ticketek.co.nz for Friends and Members of Bay of Plenty Symphonia only.
Supporters
Generously supported by